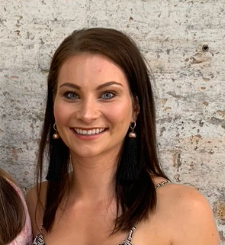 Research interests / activities
Ellie Coleman, Doctor of Creative Arts, University of Southern Queensland, 2021.
Bachelor of Creative Arts (Honours), University of Southern Queensland, 2016.
Coleman is an installation artist who is passionate about practice-led research and animal ethics particularly in contemporary art. She has more than ten years of professional experience and has showcased her work both nationally and internationally, including projects such as Antipods: Magical Creatures with Backward Feet (2015), and Dark Rituals, Magical Relics from the little art spell book (2018-19).
Her research interests include vegan art practices pertaining to the broader role of animal ethics in contemporary art. Coleman was awarded a RedTrain Summer Research Scholarship USQ (2015), Australian Council for the Arts Grant (2018) and Australian Contemporary Art Award (2019).